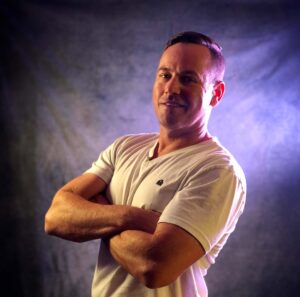 The artist behind Morgan Designs
 My Name is Mike Morgan I am an artist.
I create images for a living doing business as Morgan Designs™ since 1996. I am an American who lives in Redding Ca which is just a couple hours north of San Francisco the city where I went to art school at the Academy of Art College majoring in illustration and obtaining a bachelors of  fine arts. I recently spent the last few years of my career as a designer in Portland OR.
A freelance artist
I freelance for companies locally and all over the world; I specialize in digital arts using traditional painting skills combined 2d and 3d computer design programs to create my unique style and looks.
Client name dropping
Some of my clients include Red Bull Energy Drink, Tommy Bahamas Restaurants, Toyota, Michelin Tires, Smuckers, and Guinness. Also I have developed and done work with merch agencies for musicians artists and bands creating brand art for artists such as Skrillex, Hellyeah, Staind and Evanescence. In my professional career as a designer in Portland I have been lucky enough to work on team projects with Nike, Portland Trail Blazers, Seattle Seahawks, San Francisco Giants, Microsoft, MGM Grand, Honda, Oregon Ducks, MAC Makeup, Starbucks.
My art style
I make artwork that is of the sci-fi genre and I just can not get enough of creating futuristic characters, robots, monsters beasts, vehicles, environments,weapons organic and hard surface modeling. My passion is fantasy and conceptual art inspired by the video game and film industry.
Primary use of works
My art and design is primarily used for restaurants, bars, nightclubs, clothing lines, sports apparel, product package design, ad work, vehicle graphics, and business branding.
Programs: weapons of choice
Zbrush, Keyshot, Adobe Photoshop, Illustrator and Painter.
More than just clients
The clients I actually value the most I must say are the locals in Redding California, the guys I grew up with, true friends who are now entrepreneurs and owners of business and creators of products. It gives me great pride to offer my talents to a life long friend and see them succeed using a logo or branding that I helped create.
Order of importance
The only thing more important to me than making art, is my family. I am very lucky I have two young awesome kids, we rollerskate, bowl, play video games ride bikes, quads and motorcycles for fun. Other than that I make art for money and fun.
Accomplishments and community activities
Instructor at Shasta College in Computer Information Systems, teaching the Adobe Suite.
Founder of the Redding Artist Alliance a social group that meets up once a month to create live art at a different restaurants and venues to share ideas and techniques.
Founder of the Morgan Designs Artist Glove the first digital art glove on the planet with fully sublimation digital art and graphics. Sold worldwide.
If you want me to make art for you, contact me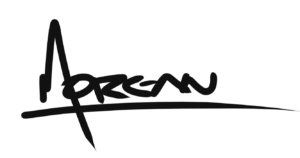 530-209-1971